< Home > < K to L Listings >
K - L - 21 as of January 28, 2017
Images usually can be enlarged by clicking on them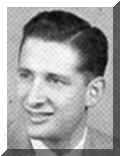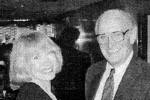 Daniel Kaplan
From 50th Reunion Book, 2002 - In 1953, after graduation from Lehigh and a short stint as an engineer with RCA's Harrison, New Jersey Division, I accepted a commission as a USAF 2nd Lieutenant with the Technical Intelligence Command at Wright Patterson AFB. For the following 3 1/2 years I worked at analyzing the capabilities of the USSR aircraft industry.
NJIT degree: MS in Management Engineering, 1956 and Columbia University degree: NIS in Business Administration, 1959.
After the tour in the USAF, my professional career can best be characterized as broad and varied, but mainly focused on achieving a top management position with a small to medium-sized manufacturing firm. Working in industries as diverse as structural steel fabrication and intimate apparel manufacture, I progressed through a number of Operations functions from industrial engineer to Vice President of Operations. In 1979, I was appointed President of Metem Corporation, an exotic machining company; and in 1987, became President of Kemp Industries, a manufacturer of hydraulic pumps, motors and valves for the aircraft and defense industries. From 1990 until the present, I have been a management consultant to senior executives of manufacturing and logistics companies.
Thirty-six years ago, I was fortunate to meet my lovely wife, Claire. We have 2 children: our daughter, Melissa, who's married to Mike Guarino, lives in Summit, NJ and has 2 sons, Eric and Cameron, and our son, David, who's married to Cheryl Perera, lives in Richmond, VA and has 3 sons, Alex, Zach and Ryan. Claire and I, having lived previously in New Jersey, California and Connecticut, now reside in the same house in Mendham, NJ for 26 years.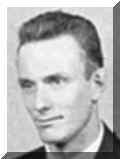 Lawrence Kellogg
February 2006 - I have had Lehigh '52 website for several years, finally got tired of being classified as dead. You asked for an "update" (never heard of a downdate). Am engaged two days a week with 4-5 other retirees keeping a 72 year old girl pristine and fully functional.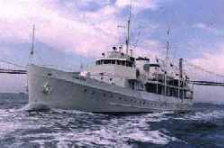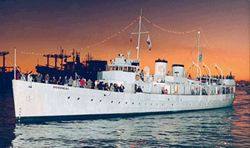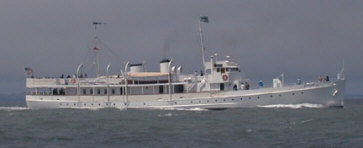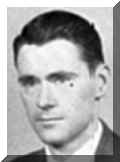 John Kerr, M.D.
From Summer, 2015, Alumni Bulletin - From John Kerr comes an update on the recently formed (April 2014) southeast Pennsyl­vania and northern Delaware Lehigh Alumni Club: At the meeting, the speaker was Dr. Rich Aronson, longtime professor of economics at Lehigh. His topic: Lehigh's Martindale Center. John said this was a very good presentation with witty, standup comic flavor. Everyone paid attention. The class was well represented by nine classmates: John, Robert Arndt, Arnold (Ralph?) Fortney, Robert Kiesling, Edmund Purdy, Neil Randall, Richard Schaphorst, and George Young. Thank you, John. Always good to hear from you.
---
I will conclude with a letter from John Kerr, my former roommate at Sigma Nu. Since 2001, John and Mims have been living near West Chester, Pa., at Hershey's Mill, a 750-acre gated community of about 1,800 homes situated in 25 villages surrounded by a golf course. John and some of the other Lehigh alums living there decided to form an alumni club. With help from the University, they attracted alumni from the classes of the '40s, '50s and '60s in the greater Philadelphia area and northern Delaware. Meetings have included talks by administra­tion members on campus planning, a recent Stabler gift of 750 acres in Saucon Valley and student life today. The spring 2013 meeting included John, Ed Purdy, Bob Hoyt and Ralph Fortney. John ends by saying: "He and Mims are doing okay, considering the warranty is running out on some of our body parts." - Winter 2013 Alumni Bulletin
---
From Fall 2011 (January 2012) Alumni Bulletin - John Kerr writes that one of his grandsons, Ian Kerr, will be entering Lehigh as a member of the Class of 2015. As Ian enters Lehigh, Dick Schmidt's grandson, Josh, will be graduating in the Class of 2012, the day after our reunion.
---
Summer 2011 Bulletin - John Kerr, my old Sigma Nu buddy, sent a great letter reminiscing about the old days and commenting on the new, allowing as how we might be getting older. John and Mims will be aboard for the 60th. - Pat Moran
---
Summer 2010 Alumni Bulletin: John Kerr sent a postcard lamenting the passing of Bill Smith, our good friend and fraternity brother. We both miss a truly remarkable team player and gentleman.
---
Spring 2007 Alumni Bulletin - Letters from two of my favorite friends found me early in the new year ‑ Randy Zehner and John Kerr. Randy passed along information of our current Class of 1952 scholarship recipient, and John wished season's greetings and told me about a book called Big Games, College Football's Greatest Rivalries by Michael Bradley. The Lehigh / Lafayette traditional rivalry is prominently mentioned in the book.
---
Fall 2005 - Pat Moran's former roommate in Sigma Nu, sent along a great letter outlining a nostalgic trip back to the campus in the fall of '04. He had his son, Jim, and his grandsons David, 13, and Matt, II in tow, and said that he liked the addition of the Adirondack chairs to the lower campus near the flagpole. He also said that the Hill, which we climbed with ease 55 years ago, has become much steeper! John, a retired doctor, and his wife, Mims, have moved to Hershey's Mill, about 10 miles west of their former home in Devon, Pa., to be closer to family. Thanks, John, for a wonderful letter.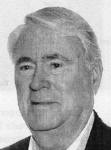 ---
From 50th Reunion Book, 2002 - ->
---
Winter, 2000 - I received a wonderful letter from John, a Sigma Nu buddy of longstanding. (Notice I didn't say "old"). John is on the 50' Reunion Fund Committee and is recently retired after 40 years as a physician. He and Mims will stay in Devon, Pa., at least for the time being, to be near their five grandchildren and to allow John to stay involved with "a couple of civic board type appointments. I'm in hopes that Mims and John will come visit the Morans in Arizona. No, John, you don't have to break 90 to be allowed into Arizona!
---
Fall, 2000: I want to include cheers for John, who retired in June from his practice of internal medicine in St. Davids, Pa. He spent 40 years in medicine, the last 34 on the staff of Bryn Mawr Hospital.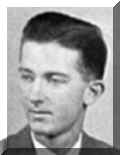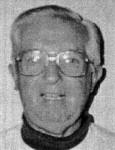 Charles Kiesling
From 50th Reunion Book, 2002 - ->
---
From Summer, 2015, Alumni Bulletin - Charles recently attended a Lehigh Alumni Club meeting along with John Kerr, Arnold (Ralph?) Fortney, Edmund Purdy, Neil Randall, Richard Schaphorst, and George Young.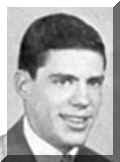 John Kimerer
Winter, 2000 - Henry "Doc" Adams (Deceased), Ann and Bill Barney (Deceased), Ruth and Bob Ellis, Judy and Fred Gartside, Bob Homing, Mary Jo and Jim Johnston (Deceased), Tess and Fred Kieshauer (Deceased) and John Kimerer. See you all in Bethlehem in June 2002. Many thanks, Mary Jo.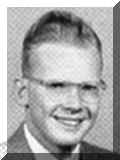 Kenneth Kircher
From Bob Hoyt, March 2004: When I was making phone calls last fall for Lehigh, I talked with Ken Kircher in Delaware and I believe both he and his wife were both having health problems.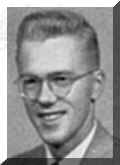 Alan Koppes
I'm happy to say that golf and travel still are priorities; so far, the aches and pains that accompany octogenarians are best treated by staying active. A "significant other" entered my life following my wife's passing, and we've seen much of the world together. In the past fifteen months, we've toured quite a bit of the land below the Antarctic Circle, plus France and India. She's a much better golfer than I, but as long as I can remind myself I'm playing for fun, we enjoy the variety of courses that exist in the western states. My three children and four grandchildren (plus a grand daughter-in-law) are a never-ending source of pride, but regrettably all live miles away from my home in Sacramento.
Looking forward to being in Bethlehem in May….Alan – March 2012
---
I have just spent a few minutes looking at the '52 website; a great job you guys are doing! Hadn't planned to devote some of this morning to Lehigh reminiscing, but turns out to be a nice way to start the week. My only Lehigh-related news is that I learned last spring from the massive "Alumni Directory" that Jim Lovell, another of our classmates and one of my freshman room-mates, lives in nearby Roseville, CA. I sent him an e-mail and we got together for lunch at his home a few weeks later. He's married to a wonderful woman, and they're both enjoying retirement at a very nice Del Webb development. We haven't gotten together again, but are exchanging a variety of political / humorous/etc. messages through cyberspace.
For several years now, a number of my fraternity brothers and wives have been getting together in the fall for mini-reunions. These have been held at a variety of locations, mostly eastern, including Asheville, NC., Montebello, Canada, the Adirondacks, Hershey, PA, and even Durango, CO. A few other '52-ers have been involved, including Dave Morrow, Dave Ryerson and Henry "Art" Loux, who I thought was class of '51, but who is listed on the website as '52, has also attended regularly). We've had wonderful times, thanks to the organizing energy and genius of John Ziegler, '50.
I continue to keep busy with volunteer work -- starting my second year as Board Chairman of a Boy Scout Council that covers the Northern California central valley -- and traveling. My Seattle-based lady friend and I spent three wonderful weeks in Ireland last fall, and were in Sun Valley over New Year's. We'll spend ten days in Kona next month, then are fortunate to have friends in Santa Barbara for whom we'll house-and-dog-sit much of March. I had a wonderful Thanksgiving visiting with my oldest son's family and much of his wife's family in Myrtle Beach. The highlight was spending three consecutive days playing golf with my son and 19 year old grandson, who's a sophomore engineer at RPI. (Lehigh was in the running, but since my dad was a long-time faculty member at RPI, I had to support the choice.) Again, thanks for your efforts to make communication easier!
All my best, Alan - January 2005
---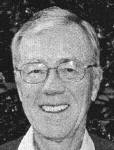 From 50th Reunion Book, 2002 - Masters degree in Business Administration from Rutgers University in 1959. ===>

Family comes first, and I'm very proud to have been husband to Joan for 45 years and father to: Bill, age 47; Steve, who passed away in 1991; John, age 43 and Mark, who's 39 for the first time. Bill and Mark are married to Deb and Becky, respectively, and there are no finer daughters-in-law. The next generation includes Ryan, Laura, Rachel and Hannah, 4 wonderful grandchildren who range in age from 17 down to 8. Sadly, Joan died of leukemia on Memorial Day of 1998, not long after Ryan wrote a 7h grade theme about her as "the person who has influenced me the most",

Career is next. 35 years with Procter & Gamble, the first 27 covering assignments in manufacturing management, crossing the country 4 times and culminating in 11 years as manager of a detergent, food and chemicals plant in Sacramento. That job led to deep involvement in the Sacramento community, which in turn led to my final assignment as P&G's National Director of State and Local Government Relations, a fascinating opportunity to see the machinations of our political system at its best and worst in almost all 50 states.

Since retirement from P&G in 1988, I've had part-time association with a company that provides legislative information to clients across the country. That, plus being and traveling with a wonderful lady from Seattle, while keeping up with a far-flung family, make for a very busy and pleasant life.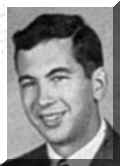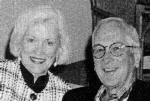 Donald Korb
From 50th Reunion Book, 2002 - ->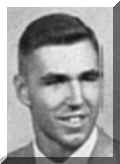 Robert Kradoska
From Fall / Winter 2016 Alumni Bulletin: Bob Kradoska and his wife, Kathy, live in Florida six months of the year, and Pennsylvania / New Jersey the other six months—great arrangement, guys.
---
Robert writes: My wife, Kathy, and I are happy living in sunny Sarasota Florida 6 months and Pa and NJ the other 6 months. I hope to see our 70th reunion. - November 2015
---
Florida is now our domicile but I still have a house in Pennsylvania - Bob – March 2012
---
August 2010 - My wife Kathy and I spend most of the winter months in Sarasota, Florida. If any classmates are in Sarasota please contact me by email. My first wife, Gloria, died in 1999 and I remarried in 2006. I have 4 children, 10 grandchildren, and 3 great grandchildren. I have a condo in Ocean City, New Jersey and still have my home in Meadowbrook (Abington Township), Pennsylvania.
---
January 2008 - I married a wonderful woman on Nov 25, 2006. Kathy has retired from Cigna and we will be spending more time at her house in Sarasota, Florida. Gloria, my first wife died in 1999. I still live in Meadowbrook, Pa and have been retired for several years. I have 4 children, 10 Grandchildren, and one Great Grandson who will be one year old on Dec 19.
---
November 2006 - I got married Saturday, Nov 25, to a wonderful woman. Kathy and I had a delightful wedding with our families in attendance. We were married at Glen Foerd Mansion on the Delaware. My 4 children and 9 of my 10 grandchildren helped us celebrate. My son was Best Man and Kathy's niece was Matron of Honor. Kathy's brothers, sister-in-laws, nieces, nephews, and friends also attended. We look forward to many happy years together. Bob Kradoska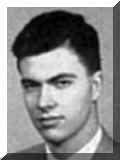 William Kuhlke
From 50th Reunion Book, 2002 - ->
---
My wife, Carol & I plan to attend the 50th reunion.
We're still active. I do a little consulting work in plastics. Am currently publicity chairman for two conferences coming up. Polyolefins 2001 to be held in Houston the last week in February, 2001. We expect 700 to 1000 attendees. Also on the planning committee for the Society of Plastics Engineers (ANTEC) to be held in Dallas the first week of May 2001. Expect 4000 to 5000 attendees.
I still get hooked for these jobs, since I was the International President 1984-85.
I'm also working one day a week with teenager's (13 to 17 years old) locked up in prison. These are essentially throw away kids who really never had decent parents.
Then I devote some time to the students studying plastics at Texas A&M University. Just took my 8 yr old grandson to the Kansas State game and while
there at lunch introduced him to George Bush and Barbara. He was very pleased to shake the hand of a president. He thought the electricity of 81,000 screaming fans at the game was just great.
Am also glad to see Lehigh is having such a great football year. Wish I could get to one of the games. Currently planning to be in NYC to see some shows about the middle of December.
Took four of our eight grandkids to San Francisco to see the Redwoods during spring break. They had a great time.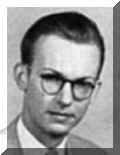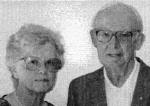 Arvids Kulits
From 50th Reunion Book, 2002 - ->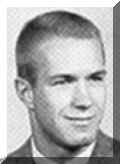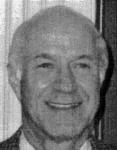 A Charles "Chick" Kuss
From 50th Reunion Book, 2002 - ->
From Spring 2014 Alumni Bulletin - Ralph Fortney spotted Bob McCann (Deceased), Chick Kuss, and Bob Arndt at the New Hampshire-Lehigh football game.
---
November 2005 - Please change my name used in the class pictures, etc, page from August Kuss to A.Charles "Chick" Kuss. Thanks!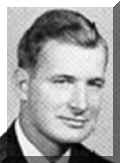 James Land
From Pat, in Summer 2010 Alumni Bulletin: Thanks, classmates, for all the news and information. If anyone runs across my old fraternity brother Jim Land, please tell him to "phone home!"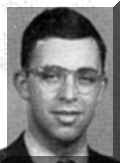 Arthur Larky
November 2005: Still enjoying life on the NJ shore. Minor health problems, but nothing more serious than an occasional cold. For those who don't know NJ, Ventnor is on the same island right next to Atlantic City, so you can come gamble away to your heart's content, then call us at 609.487.9871 for commiseration and a meal.
---
From Winter 2005 Bulletin - Art Larky has been a permanent resident of Ventnor, near Atlantic City, N.J., since December '02.
---
October 2001: I got my Masters degree in EE from Princeton in 1953; went to Stanford University in 1954; spent 1954-55 as a researcher in a Signal Corps contract under Professor Karakash. Got married and went back to Stanford in 55 and got my PhD in EE in '57. Rejoined Lehigh in the fall of '56 and went up through the ranks from Research Engineer to Research Professor; to Associate Prof.; to full Professor of EE. Morphed into a Professor of Electrical and Computer Engineering; took early retirement in 1995.
Have been working part-time as a forensic consult, primarily in patent cases, since 1971. Enjoying retirement (or was until 9/11) visiting children and grandchildren and still keeping up with consulting. Still living in Bethlehem. phone 610.865.3716.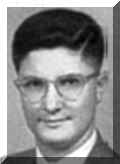 Douglas LeComte
November 29th, 2000 - My father doesn't surf the Web, but we will be telling him he's on this site. He's semi-retired and lives in Kennesaw, Ga., with his wife, Barbara.
His younger son, Edward, is Lehigh class of 1987. Edward lives in Kennesaw with his wife, Sharon, who is also Lehigh class of 1987.
I'm his older son, and being the prodigal that I am, I went to Wesleyan in Connecticut.
It's a hoot to see my dad as a 21-year-old staring out at me from a Web page! Richard LeComte, Sierra Life editor, Reno Gazette-Journal, Reno, Nevada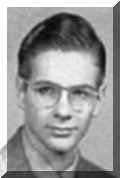 John Leith
November 2005 - Sorry, no news here...Unless you count that we recently attended an interesting "Crossing the Boundaries" conference in Suffern, NY ,put on by several county genealogy societies and the NY Genealogical & Biographical Soc.
Currently I am editor of the Dutchess County (NY) Genealogical Society Newsletter and ghost proofreader for the Newton (MA) Conservators Newsletter. Since 2000, I am the volunteer "office troll" for the Green Decade Coalition / Newton (MA), a group trying to help "green" up the city of Newton since 1990 - i.e., I keep the membership and some other records including data input and output, process renewals, etc,. for the coalition, taking about 4 hours per week. I also was editor of the Genealogical Society of Rockland County (NY) Newsletter from 2002-2004, but that made problems with my DCGS editorship.
---
From Pat Moran's Fall, 2003 Column: "An impressive bio came my way from John Douglas Leith, revealing the following history since graduation: M.D., Penn 1956; internship University of California, San Francisco, to 1957; Lieutenant (Marine Corps USNR) at Pearl Harbor to 1959; Ph.D.,- University of Wisconsin, Madison, zoology 1964; taught at Pitt Medical School to 1967, then at University of Wisconsin, Oshkosh, to '71; residency in pathology at Peter Bent Brigham Hospital, Boston, to 1975; pathologist at Brockton Massachusetts Hospital to 1993; retired since then and busy doing genealogy on wife's family that required several visits to Scotland and Germany. Great story, John. Good luck."
---
January 2002: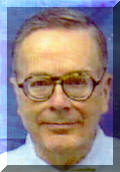 MD, U of Penn, 1956

Interned at U. Calif. San Francisco to 1957

Lt (MC) USNR at Pearl Harbor with DesRon25 to 1959 (two year Hawaiian vacation and cruise to Australia and Japan)

Ph.D. (U. of Wis. Madison, Zoology), 1964

Taught at U. of Pitt. Med. Sch. to 1967

Then at U. of Wis. Oshkosh to 1971

Residency in Pathology at Peter Bent Brigham Hosp., Boston, to 1975

Pathologist at Brockton (MA) Hospital to 1993

Retired since then and busy doing genealogy mostly on wife's family since then and enjoying life in the slow lane. Genealogical visits to Scotland & Germany.
---
November 8th, 2000 - I am planning in a very general way to attend our 50th reunion in 2002, at least to see how many wrinkles everyone has compared to my own.
I'm called "John" by some and "Douglas" by others - either or both is fine with me. John
Allen Levan
Summer 2011 Bulletin - Pat Moran received a Christmas card / letter from Evelyn and Allen Levan, who keep in touch regularly and continue their busy life in N.J.
---
Spring 2009 Bulletin - Evelyn and Allen Levan are busy volunteering at the hospital and their church. Evelyn received an award for 22,500 volunteer hours. I know about those nagging aches and pains you two mentioned. Just remember‑Aleve is a senior citizen's best friend! Levans, thanks for the newsy letter.
---
Summer 2003: Evelyn and Allen Levan, of Edison, NJ., continue to do good work for their church and local hospital. They mentioned a nice trip to Virginia and North Carolina to visit friends and relatives.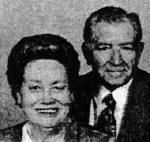 ---
From 50th Reunion Book, 2002 - ->
---
Summer, 2001 - Evelyn and Allen Levan sent a newsletter outlining their activities including hospital volunteering and church fellowship. The best card, year in and year out, comes from Betsey and Mayo Snyder always a picture card, of their happy faces from somewhere in the world - this year from Ellis Island. Thanks; you guys look great!
---
May, 2000: Evelyn and Allen Levan sent a Christmas letter outlining their activities. Both are volunteers at a local hospital and are youth leaders in their church. A trip to Germany, France and Switzerland is planned for May 2000.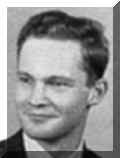 Christopher Longyear
November 2005 - William Skillman recently found the long-missing
Christopher Longyear. He is a retired professor of U. of Washington, living in Seattle, WA. He sent me one e-mail, no more than "hi," so he is still among the living. Maybe you can elicit more from him.
Henry Loux
Alan Koppes related that for several years now, a number of my fraternity brothers and wives have been getting together in the fall for mini-reunions. These have been held at a variety of locations, mostly eastern, including Asheville, NC., Montebello, Canada, the Adirondacks, Hershey, PA, and even Durango, CO. A few other '52-ers have been involved, including Dave Morrow, Dave Ryerson and Henry "Art" Loux, who I thought was class of '51, but who is listed on the website as '52, has also attended regularly). We've had wonderful times, thanks to the organizing energy and genius of John Ziegler, '50. - January 2005
James Lovell
One of these days, I hope to get a note off to you. Best regards, Jim – March 2012
---
Alan Koppes, related that Jim lives in nearby Roseville, CA, January 2005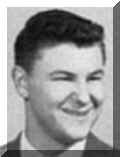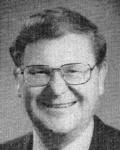 Carl Lukach

From 50th Reunion Book, 2002 - ->

November 2006 - Thanks for sending the sad news about Bob Borofski. Have great memories of him from Taylor B, especially during intramural sports. He was a great athlete.

JIm Clark

and I are neighbors, and I occasionally bump into Ted Liss in Wilmington. Also correspond with Jack Hanson. Other than those, my contacts with Lehigh 52 are minimal. Do enjoy reading the Lehigh literature.

Thanks for your efforts to keep us all in touch. Carl Lukach
Revised: January 28, 2017